Memorable moments are created in the wedding planning process.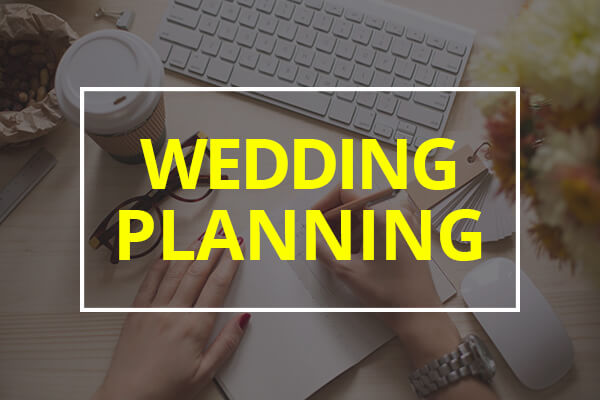 I love to work with a couple who are passionate about creating their wedding planning. This kind of couple brings a lot of ideas to the planning table and can envision their wedding day months before. They recognize that people (not things) create the moment. This kind of couple has fun putting it all together.
Wedding planning is all about the creativity of the couple and their ideas for the wedding. In planning a wedding sometimes ideas all come at once; writing these ideas down and organizing them in sequence and importance is part of wedding planning.
Your DJ / Master of Ceremonies will be the "man out front" who will be conducting the festivities and so he should be included in the planning process.
It is truly a joy to work with a bridal couple and their families who are inspired by the coming special day.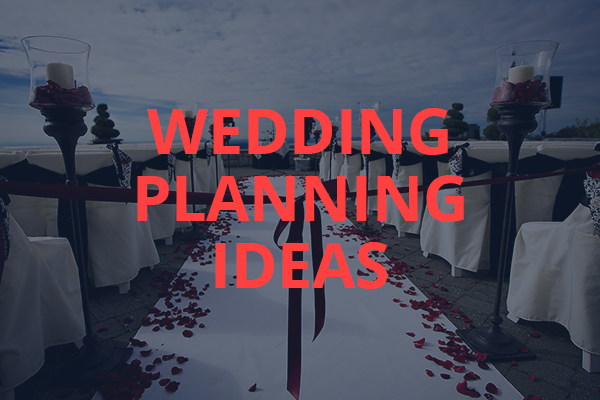 Here are some ideas, traditions, and options to consider when planning a wedding:
– Wedding Rehearsal Dinner.
– Personalized Wedding Vows.
– Candle Lighting.
– Sand Ceremony.
– Wine Ceremony.
– Tea Ceremony.
– Flowers to mothers during the wedding ceremony.
– Grand Entrance.
– Bride and Groom's First Dance.
– Father Daughter Dance.
– Mother Son Dance.
– Meaningful toasts by the Bestman,
Maid of Honor, Father of the Bride, etc.
– Parents (of the bride and groom) dancing to the song that was their first dance when they were married. Then invited to the dance floor all married couples.
– Acknowledging the Longest Married Couple.
– Guests or family members who are especially good dancers or performers.
– A friend reading a poem.
– Something about the families that is a tradition, hobby or special interest that can be acknowledged.
– Out of town guests can be acknowledged.
– An anniversary or birthday can be recognized.
– Guests relaying a humorous story or fond remembrance.
– "The Story" – of how the bride and groom met.
– Center Piece Giveaway.
– SlideShow or Video Presentation.
– Group Photograph.
– Groom and Bride going table to table to greet
guests and take photos.
– Bouquet Toss.
– Garter Toss.
– Thank you on the microphone by the
Groom and Bride.
– Last Dance.
– After Party.
– A day after the wedding Family Brunch.

Wedding planning books-
Welcome to the insane universe of wedding planning arranging! It's excellent, motivating, loaded with adoration—and thoroughly confounding. There's a madly not insignificant rundown of activities before you stroll down the path, and much more little in the middle of subtle elements that don't make it onto those year designs. Not certain where to start? In case you're more pen-and-paper than Pinterest, you're in good fortune: There is an apparently unending supply of wedding arranging books that will help point you the correct way. We've gathered together 10 of our most loved books, from the low down plan for the day to dazzling motivation, and everything in the middle.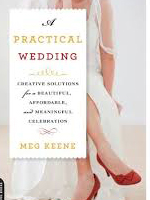 Having a lovely, important, and customized festivity doesn't need to cost a fortune. Meg Keene's arranging guide and going with arranging fastener walk you through each progression, from delineating your financial plan to getting your families included wedding planning. She traces what to search for when looking for a decent arrangement on a setting, what you can (and can't) DIY, and inside and out guidance on facilitating an eatery wedding—or simply eloping. Worksheets, outlines, and flowcharts in the fastener will enable you to remain composed and explore everything easily.You just got engaged! Or you've been engaged for a while but are finally sitting down to plan this party. Or maybe you haven't made anything exactly official yet, but you know you want to spend your lives together.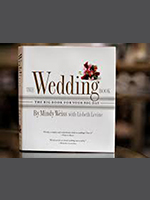 In the event that anybody finds out about weddings planning than Mindy Weiss, we haven't met them yet. This organizer to the stars (you've seen her work on those Bachelor and Bachelorette wedding specials!) has seen and done it all and is sharing her insight in this master manage. From form and menus to ramble videography and port-a-potties, it's all in there—and you know she hears what she's saying.Everything you need to make the wedding of your dreams come true, no matter what your vision, taste, or budget.Written by Mindy Weiss, the "megastar wedding planner" (People), The Wedding Book is the most comprehensive wedding guide published, and is now revised and updated for a new generation of brides- and grooms-to-be.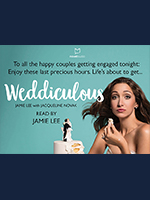 There will come a point amid the arranging procedure when you simply require a chuckle, and if that giggle accompanies some real guidance, all the better! Lee, star of MTV's Girl Code, realizes that arranging a wedding planning is an immense endeavor that can transform into a bad dream quick, so she's utilizing this book as an opportunity to give you somewhat viewpoint. Searching for a reasonable book that will walk you through taking the ideal ring selfie and how to play recklessly with custom—all while keeping up self-restraint and a tad of elegance? This is it.Weddings. What was once a beautiful celebration of a couple coming together for a lifetime of happiness has become a bit ridiculous, complete with the whimsical monogrammed mason jars and unconventional photo shoots. The Epic task of creating that special event can be nightmarish—a dizzying maze of minutiae and seemingly endless choices that might tempt you to say yes to a quickie drive-through chapel in Vegas.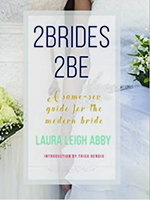 Indeed, a portion of the specifics of a same-sex wedding is the same, however, others are unique, and arranging a wedding with two ladies accompanies an arrangement of considerations, inquiries, and behavior perplexity that other wedding arranging sources won't address. This guide, in view of Abby's own understanding, gives sound arranging exhortation while additionally pushing it between customary components and development, style, and a tad of resistance.lanning a two-bride wedding can mean twice the beauty and twice the stress, and with a shortage of inspiration and guidance for the modern lesbian bride, this is the book for the next generation of women planning a same-sex wedding. 2Brides 2Be is a wedding guide for the bride who exudes youth and style no matter what her age, who is inspired by innovation, and who wants to marry the woman of her dreams and do it her way.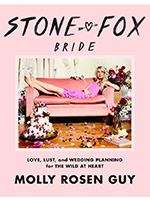 You definitely think about Stone Fox Bride, the NYC wedding salon that is hurling out the convention in the most stylish way. Be that as it may, did you know the website's blog includes genuine weddings, significant counsel, and a wide range of motivation? You'll see that same cool young lady vibe, nearby open exhortation, style thoughts for each part of your enormous day, and a look into the not really special first night first long stretches of marriage on the pages of this super genuine tome.Featuring personal essays that explore the nuances of the process, including a raw, unairbrushed look at the realities of the early days of marriage, she tells us that a Stone Fox Bride should never sacrifice her style, her story, or her sanity to please others; she reassures us that weddings don't have to be free of confusion, shades of gray, or cellulite; and reminds us that marriage, like love, is equal parts complicated and beautiful.Find out more information.